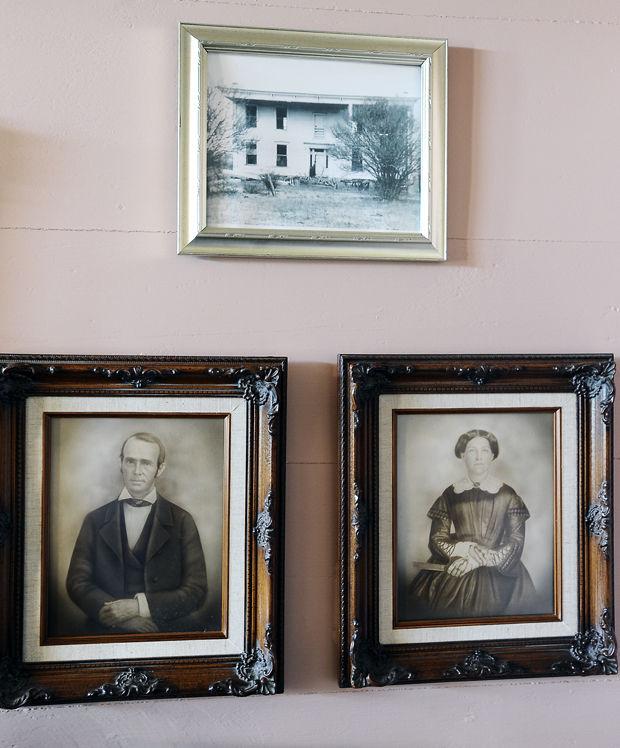 DEVEREUX, JULIEN SIDNEY (1805–1856). Julien Sidney Devereux, legislator and planter, son of John William and Sally (Griggs) Devereux, was born on July 23, 1805, at Montpelier, Hancock County, Georgia.

He was a justice of the peace in Macon County, Alabama, in 1835 and was in federal military service during 1836 and 1837.
In 1838 at Houston, Devereux declared his intention of becoming a citizen of the Republic of Texas, and in 1841 he took up residence in Montgomery County, where
he established Terrebonne Plantation.
Five years later he moved to Rusk County and established his plantation home,
Monte Verdi.
Devereux became a successful planter and at one time owned 10,000 acres
and eighty (80) slaves.

From 1848 to 1851 he served as a justice of the peace in Rusk County. In 1854 he was elected county commissioner, and in 1855 he represented Rusk County in the Sixth Texas Legislature.

He married Adaline Rebecca Bradley on December 28, 1826. The couple's only child died in infancy. After their divorce in March 1843, Devereux married Sarah Ann Landrum, on June 27, 1843; they had four sons.
He died on May 1, 1856, and was buried near Monte Verdi.
BIBLIOGRAPHY:
Randolph B. Campbell, An Empire for Slavery: The Peculiar Institution in Texas, 1821–1865 (Baton Rouge: Louisiana State University Press, 1989). Abigail Curlee, A Study of Texas Slave Plantations, 1822–1865 (Ph.D. dissertation, University of Texas, 1932). Devereux Family Papers, Dolph Briscoe Center for American History, University of Texas at Austin. Dorman Winfrey, Julien Sidney Devereux and His Monte Verdi Plantation (Waco: Texian Press, 1962).